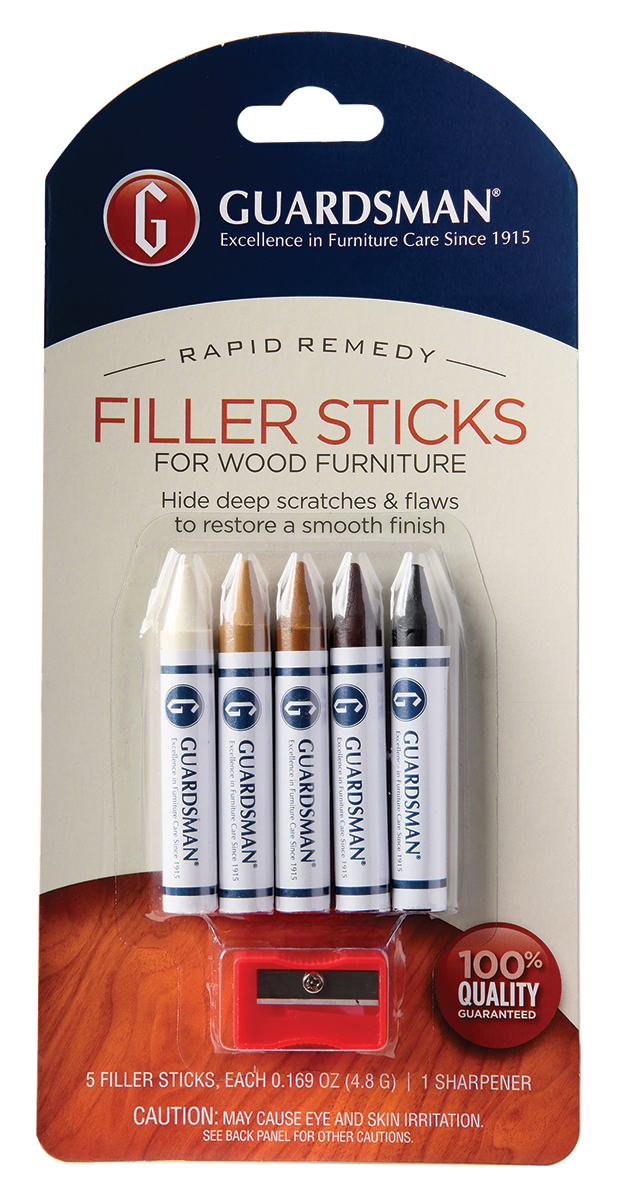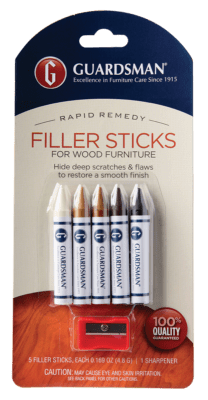 Wood Repair Filler Sticks
Trusted by furniture professionals, Guardsman Wood Repair Filler Sticks use wood putty to quickly and easily repair scratches, gouges, and nail holes that have penetrated beyond the finish of your wood. Each scratch repair kit includes five wood repair filler sticks (black, white, light brown, medium brown, and dark brown) plus one sharpener. Recommended by furniture makers, Guardsman is excellence in furniture care since 1915.
Product Description
A no-mess, instantaneous way to maintain wood's beauty of your wooden furniture
Fills exposed grain to protect wood against damaging moisture
Wood putty won't shrink, dry out, discolor, or rub off
Scratch repair kit colors matched to the most popular wood finishes
Combine colors to match wood finish and grain
Hardwood scratch repair for furniture, cabinets, moldings, doors, floors, paneling, and any finished wood in your home.