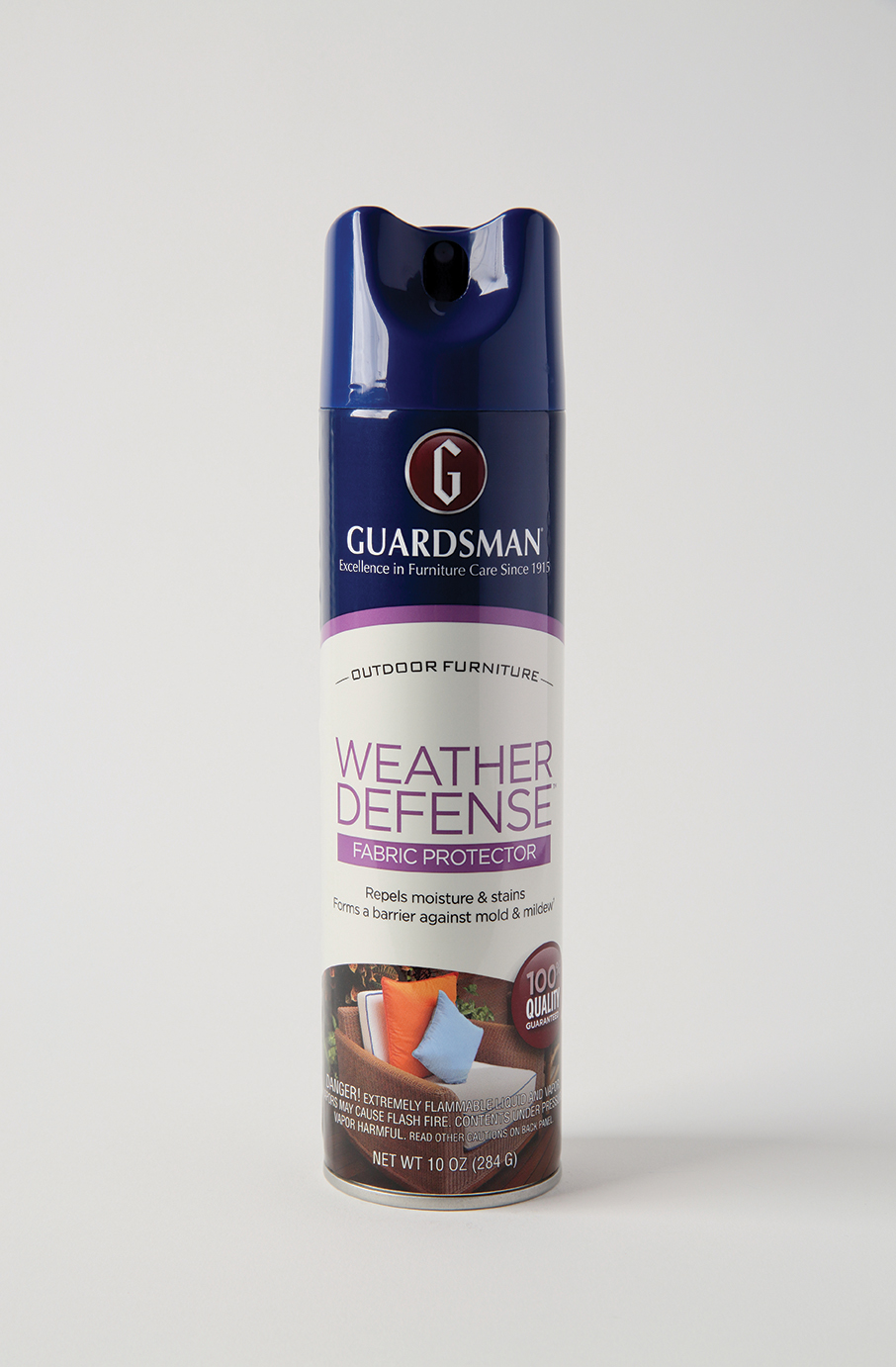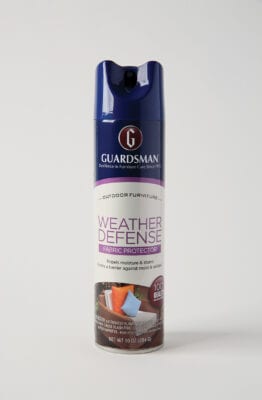 Weather Defense Fabric Protector
WEATHER DEFENSE FABRIC PROTECTOR repels damaging moisture and many common outdoor stains. Use when your furniture is new, then again every six months, for optimal protection and beauty. Recommended by furniture makers, Guardsman is excellence in furniture care since 1915.
Product Description
Repels moisture without affecting the appearance or breathability of fabric
Repels many common outdoor stains, making cleanup easier
Forms an invisible barrier against mold, mildew and fungi*
Effective on most outdoor fabrics. Also effective on resin wicker.
*Guardsman Outdoor Fabric Protector forms a micro-thin film to prevent mildew and fungi spores form attaching to the treated surfaces