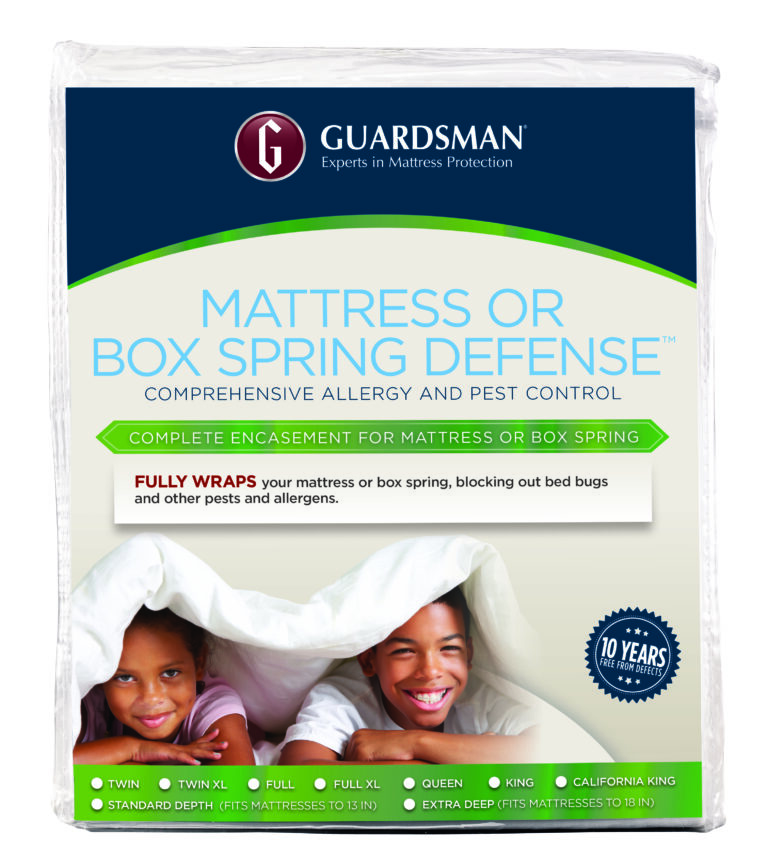 Guardsman Mattress/Box Spring Defense
Rest free of concern about bedbugs and other pests that make your mattress their home.
Product Description
Protect your mattress or box spring from bed bug infestations.
Rest with a fresher, cleaner mattress and box spring
Keep bed bugs from reaching your new mattress/box spring
Rid bedbugs from existing mattress/box spring
Breathable barrier
Machine washable/tumble dry
100% latex-free
Mattress and box spring encasements are a good start to pest control. For a new mattress and box spring, it's important to protect your mattress from the time it is unwrapped upon delivery to your home. By sealing the mattress and box spring in Comfort Mark mattress encasements, you will prevent bedbugs from making a home in your new bed.
For existing mattresses, Guardsman's Mattress or Box Spring Defense traps pests inside. Because they are deprived of their food source, they die off over time. New pests are prevented from entering your mattress too. For best results, do not remove the encasement for 12 months to ensure pests do not escape.
To provide complete pest and allergy control, we recommend the use of a ADVANCEDGUARD™ mattress protector on top of your mattress encasement, as well as ADVANCEDGUARD™ pillow protectors.